About top-funny-jokes.com
Hello and welcome to my little corner of the vast ocean of funny websites.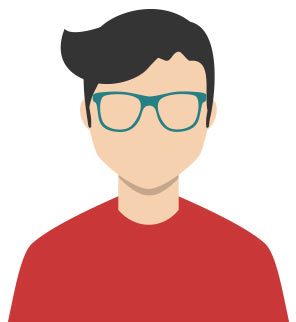 My name is Alexander and I decided that this site "Top-funny-jokes.com" should be my little project to see how far I can take it and compete against the other big sites. I have always loved good jokes, hard riddles funny insults and crazy pick up lines. Back in winter 2014, I was a bit bored. I was looking at the same old pages about jokes, riddles etc. Ohh, I should mention, that I'm from Denmark, a little country with 6 mill people. We don't have so many different pages about this stuff. They are old, boring and they all have the same content. So yeah, I was bored! I decided to make my own page, a new and fresh page with both the old stuff and much new. A year later, my page is number 1 in Denmark. So I wanted to try the same project but in English. "And yes, I know. My chance for become number 1 here are non-existence. Nevertheless, I want to try anyway.
A good joke is something we all like, we have enjoyed them as children and enjoy them as grownups. Unfortunately, life becomes more serious with time and we do not have as much time to enjoy all the fun. We work too much and worry about everything, give you self the rest you and your body needs. I hope that you can do that with this site.
In November 2017, I took the decision to create website packed with jokes, riddles, insults and pick up lines. February 26 the website was completed and 100% functional. The website is divided into different categories, you can always find just the category you prefer.
"He who goes to bed with itchy butt, wakes up with smelly finger."
– Sun Tzu quote
What is top-funny-jokes.com
Top-funny-jokes.com is a place where you can explore the amazing and fun part of jokes, insults pick up lines, and riddles. Whit this site you can find just the funny jokes you're looking for and keeps you laughing with others. I have jokes for all occasions and in many genres.
I give you an easy way to identify the jokes you search whatever topic and genre with our search form. Whether you like funny, naughty or wierd jokes, they are all here in one place.
I will constantly expand this site with new jokes, different riddle, funny pick up lines and crazy insults. My goal with this project is to give you the pleasure and enjoyment of laughter with friends and family. If there is a need for specific genre you cannot find on this site, then do not hesitate to write me about your wishes.
Categories
To make it as easy as possible for you as the visitor to find the genre of jokes you're looking for, I have divided them into categories.
Currently jokes categories
• Funny jokes
• Yo mama jokes
• Knock knock jokes
• Racist jokes
• Dirty jokes
• Jokes for kids
• Blonde jokes
• Mexican jokes
• Stupid jokes
• Roses are red violets are blue jokes
• Jew jokes
• Corny jokes
• Anti jokes
• Dad jokes
• Fat jokes
• Hilarious jokes
• White people jokes
• Chuck Norris jokes
• Old people jokes
• Pregnant jokes
• Condom jokes
• Girlfriend jokes
• Husband and wife jokes
• Black jokes
• Adult jokes
• Bad jokes
• Lesbian jokes
• Star wars jokes
• One liner jokes
• Offensive jokes
• Sex jokes
• Short jokes
• Clean jokes
• Christmas jokes
• Dead baby jokes
Currently insults categories
• Funny insults
• Hilarious insults
• Great insults
• Good insults
• Shakespeare insults
• Fat insults
• Funny insulting names
• Clever insults
• Best insults ever
• Mean insults
Currently Pick up lines categories
• Best pick up lines
• Cute pick up lines
• Bad pick up lines
• Cheesy pick up lines
• Clever pick up lines
• Corny Pick up lines
• Funny pick up lines
• Good pick up lines
• Great pick up lines
• Hilarious pick up lines
• Pick up lines for girls
• Lame pick up lines
• Pick up lines for guys
• Romantic pick up lines
• Sweet pick up lines
• Witty pick up lines
Currently Riddles categories
• Tricky riddles
• Riddles for teens
• Rriddles for adults
• Riddles with answers
• Riddle me this
• Math riddles
• Logic riddles
• Riddles for kids
• Hobbit riddles
• Cool riddles
• Good riddles
• Funny riddles
• Easy riddles
• Dirty riddles
• Difficult riddles
• Clever riddles
• Best riddles
Although this page is called "Top-funny-jokes.com", you will also find pickup lines, riddles and insults here. I update this website continuously, so remember to come back often and see the new stuff I add.
Vision
My goal or vision for this site is to be the largest delivery of jokes and entertainment. My dream is to get this sites among the other behemoth sites out there.
Mission
To achieve my vision, I have a crucial plan to follow:
• Ongoing maintenance of the website
• Increasing the usability of the website
• Adding more jokes etc. and other categories of entertainment
• Other initiatives in the pipeline
12/24/2020 is the date where I would like to see that I, along with the website and all visitors reach that vision.
Top-funny-jokes.com are financed by advertising
As you may know, nothing is free in this world. It takes both time and money to maintain and grow this site. I decided to make use of banner ads and visible advertising blocks.
Questions?
Please feel free to contact me by mail. This can be done via the website contact form. I strive to answer every inquiry within 24 hours.