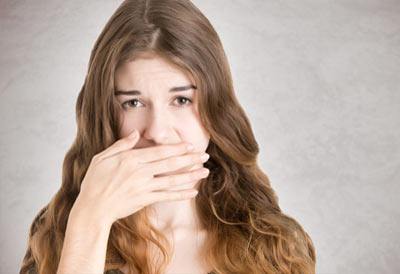 If you ever considered using a pick up line, then you should avoid these. If you still want to use one of them then you should have self-confidence in order. You run the risk that they laugh at you. Enjoy these bad pick up lines.

If you were a chicken, you'd be impeccable.
Pardon me, is there a mirror in your pocket? Because I keep seeing myself in your pants.
Is your father a thief? Because he stole the stars from the skies and put them in your eyes!






Do you drink milk? It sure did your body good.
If I could rearrange the alphabet, I'd put U and I together.
Are your legs tired? Because you've been running through my mind all day.
You're like a candy bar: half sweet and half nuts.
Hey baby, wanna sit on my lap and we'll talk about the first thing that pops up?
That dress looks nice. Of course, it'd look even better crumpled up in the corner of my room.
If I had to rate you from 1-10, I would rate you as a 9 because I am the one that you are missing.
Screw me if I'm wrong, but isn't your name Gretchen?
Pardon me miss, I seem to have lost my phone number, could I borrow yours?

Great selection of Bad pick up lines

You must be from Tennassee! Because you are the only TEN I see!
Would you like to have breakfast tomorrow? Should I nudge you or call you?
Were your parents Greek gods? Because it takes two gods to make a goddess.
What's your favorite silverware? Because I like to spoon!
Do you have any Italian in you? Would you like some?
Were you in Boy Scouts? Because you sure have tied my heart in a knot.
Hey I'm looking for treasure, Can I look around your chest?
If you and I were squirrels, could I bust a nut in your hole?
Hi, the voices in my head told me to come talk to you!
I feel like a Toyota because I couldn't stop myself from accelerating over to you.
I'm new in town, could I get directions to your place?
Miss, if you've lost your virginity, could I have the box it came in?
Are you a musician vampire? Because my organ is filling up with blood.
That's a nice shirt. Could I talk you out of it?
Do you sleep on your front? Do you mind if I do?






You must be Jamaican, because Jamaican me crazy.
I love every bone in your body. Especially mine.
Hi, I'm conducting a feel test to see how many women here have pierced nipples.
Do you like bacon? Wanna strip?
That dress looks great on you. As a matter of fact, so would I.
Hey baby, you want to see something swell?
Is your name Google? Because you're the answer to everything I'm searching for.
You know, I never was to good at math… like if I put you and I together, I'd get 69.
Are you religious? Cause I'm the answer to all your prayers!
Charmanders are red, mudkips are blue, if you were a Pokemon, I'd choose you.
You're good at math right? Is 69 a perfect square?
Can I borrow a quarter? Cause my mom told me to call home when I met the girl of my dreams.
I wanna put my thingy into your thingy.
You have pretty eyeballs. Of course they'd be better if they were eyeing my pretty balls.
You know the more I drink, the prettier you get!
Once a guy told me, 'If you were a fruit, you'd be a fineapple.
Was your father a farmer? Because you sure have grown some nice melons!
Was it love at first sight, or should I walk by again?
Someone farted. Let's get out of here!
Is there an airport nearby or is that just my heart taking off?
Hey Baby! I'd like to wrap your legs around my head and wear you like a feed bag!
I'm not sure what quidditch position you play, but I bet you're a keeper.
Your face or mine?
Hey, here's the word for the day: legs. Whatdya say we go upstairs and spread the word?!
Hey baby! Wanna go get some pizza and screw? What you don't like pizza?






Hold out your hand to her, and say, 'Can you hold this while I go for a walk?
Hey Baby! I'd like to use your thighs as earmuffs.
Think you can dance in those shoes?
From one to America, how free are you tonight?
You know, you've got the prettiest teeth I've ever dreamed of coming across.
Bond. James Bond.
Are you a magician? Because Abraca-DAYUM!
Walk up to a lady at a social gathering (party, club, etc.) and simply ask, "are you ready to go home now?
OK, you can stand next to me as long as you don't talk about the heat.
I'm not a photographer, but I can picture us together.
That's a really nice smile you've got, shame that's not all you are wearing.
Was your father a mechanic? Then how did you get such a finely tuned body?
Are you by chance an archaeologist? Because I have a large bone that needs to be examined.
Can you believe that just a few hours ago we'd never even been to bed together?
What's a nice girl like you doing with a face like that?
Great legs, what time do they open?
I can sense that you're a terrific lover, and it intimidates me a little.
Have you ever kissed a rabbit between the ears? (Pull your pockets inside out.) Would you like to?
Hey girl, what's up? Guess what? It's your lucky day. Out of all the girls here, I picked you to talk to.
I know a great way to burn off the calories from that pastry you just ate.
You: Tickle your ass with a feather? Her: What?! You: I said Particular nice weather?
Can I buy you a drink or do you just want the money?
If it's true that we are what we eat, then I could be you by morning.
You know I really am James Bond's body double.
You look like an angel that fell from heaven and hit its face on the pavement.






Stand back, I'm a doctor! You go get an ambulance and I'll loosen her clothes.
Hey baby, wanna play lion? OK. You go kneel right there and I'll throw you my meat.
You are almost as beautiful as my sister. But well, you know, that's illegal.
Hey baby, wanna play carnival? That's where you sit on my face and I guess your age and weight.
Baby, you look better and better each day. And tonight, you look like tomorrow!
You have a beautiful head. It would look marvelous next to the other ones in my freezer.
Do you have a library card? Good, cause I wanna check you out!
Oh, you're a bird watcher. (Whip out your unit and ask) Well, would you take this for a swallow?
Damn, you look good in beer goggles.
Stand back, I'm a police officer! You go call for backup and I'll frisk her!
Hey baby, you smell, let's take a shower together!
Have you ever seen a 2-incher?
Your warm eyes melt the iciness of my heart.
My name is _______. Just remember that, so you'll know what to scream later.
How much will a 20 get me?
You're so hot, you melt the plastic in my underwear!
Hey baby, whatdya say we go behind that rock and get a little boulder?

Many more Bad pick up lines

I'm a man! You're a woman! You do the math!
I want to melt in your mouth, not in your hands.
Can I flirt with you?
You don't sweat much for a fat chick.
Let's go back to my place and do the things I'll tell everyone we did anyway!
You know what would look good on you? Me!
How bout you and me go back to my place and get you out of those wet clothes?
I didn't expect the Spanish Inquisition. In my pants.
Is it hot in here? Or is it just you?
I miss my teddy bear. Would you sleep with me?
Hey, does this rag smell like chloroform to you?
Excuse me, but I'm a little short on cash, would you mind if we shared a cab home together?






(Tapping your leg) You just think this is my leg.
My shirt would look great on your bedroom floor.
Excuse me, do you live around here often?
You know, I would die happy if I saw you naked just once!
I promise I won't videotape you in your sleep and sell the video on the Internet more than once.
I've had a pretty bad day, and it usually makes me feel better to see a pretty girl smile. So, would you smile for me?
Hey, didn't we go to different schools together?
I have a thing for amputees.
I'm on fire baby, can I run through your sprinkler?
Would you like Gin and plantonic, or would you prefer Scotch and sofa?
Get out of your life and into my bed!
I know milk does a body good, but baby, how much have you been drinking?
Where have you been all my life?
(Thick Arab accent) "Hello. My son likes you!"
I have only three months to live.
Hi! I'm Big Brother, and I've been watching you!
I'm Batman.
Hey baby, can I tickle your belly-button from the inside?
Don't worry about it. Nothing that you've ever done before counts. The only thing that matters is that we're together.
Dammit, I creamed my trousers again!
As she's leaving….Hey aren't you forgetting something? She: What? Me!
Have you always been this cute, or did you have to work at it?
You look just like a swan. You have skinny legs but a fat ass.
If I follow you home, will you keep me?
Hey, don't I know you? Yeah, you're the girl with the beautiful smile.
You're like a fat stump, I'm always falling over you.
Want to see my stamp collection?
Hi. I suffer from amnesia. Do I come here often?
If I had a dime for every time I tried to pick up a chick, I'd still be poor.
How do you like your eggs cooked? Why? Well I just wanted know what to make for you in the morning!






Do you wash your panties with Windex? Cuz I keep seeing myself in them.
You're hotter than my daughter.
Excuse me, you have some lipstick on your tooth, mind if I lick it off?
Do you know how to use a whip?
I'll give you a nickel to tickle my pickle.
Hi, my name is "Milk." I'll do your body good.
Are those space pants? Cuz your ass is out of this world!
I'm like a Rubik's Cube. The more you play with me, the harder I get.
Can I see your tan lines?
Pardon me, what pick up line works best with you?
I am the force. Close your eyes and feel me flow through you.
Excuse me, mam, is that dress felt? Would you like it to be?
You: I'm sorry, were you talking to me?
Her: No.
You: Well then, please start.
Are you a slave girl? Because you look like you should be.
I'm not trying anything, I always put my hands there.
Forget that! Playing doctor is for kids! Let's play gynaecologist.
"WHERE DO YOU COME FROM?" (angrily).
I was sitting here holding this cigarrete and I realized I'd rather be holding you.
Do you have a map? I just get lost in your eyes.
Do you work at the post office? because i see you checking out my package.
Beauty is only a light switch away.
If you were a tear in my eye I would not cry for fear of losing you.
If your parents hadn't met I'd be very a very unhappy man right now!
I'll bet you 10 bucks I could get all your clothes off in 30 seconds.
Stand still so I can pick you up!
I hope you know CPR, cuz you take my breath away!
You see my friend over there? [Point to friend who sheepishly waves from afar] He wants to know if YOU think I'M cute.
Motion your finger for girl to come over to you, when she gets there say, I just made you come with one finger, imagine what I could do with TWO!
Excuse me, but I think I dropped something! MY JAW!
Hey baby, you must be a light switch, cuz every time I see you, you turn me on!
Pardon me, but are those stretch marks around your mouth?
Really like your peaches, wanna shake your tree.
Do you like music?(Yes) Good, I've got a great stereo in my car!
Are you looking for Mr. Right, or Mr. Right Now?






Do you want to hear a joke that'll make you laugh your tits off? Oh, you've already heard it.
Excuse me, I am about to go masturbate and needed a name to go with the face.
Wasn't I supposed to eat you somewhere?
Baby, you must be a broom, cause you just swept me off my feet.
Pardon me, but are you a screamer or a moaner?
I think I can die happy now, cause I've just seen a piece of heaven.
I'd spend money on you I haven't even made.
Do you know, your hair and my pillow are perfectly colour coordinated.
Excuse me, miss, do you give head to strangers? No. Well, then, allow me to introduce myself.
I'd marry your cat just to get in the family.
I would give you more money than a show dog could jump over.
Baby, you look good coming AND going!
If this bar is a meat market, you must be the prime rib.
I'm not drunk, I'm just intoxicated by you.
So, what are the chances that we can engage in anything more than just conversation?
I must be lost. I thought paradise was further south.
Take an ice cube to the bar, smash it, and say, "Now that I've broken the ice, will you sleep with me?"
I play the field, and it looks like I just hit a home run with you.
You make my software turn to hardware!
You know what I like about you? My arms.

The last 25 Bad pick up lines

There are 256 bones in the human body. How'd ya like one more?
Hey baby, let's play house, you can be the door and I'll slam you!
As long as I have a face, you'll have a place to sit.
Baby, I'm no Fred Flintstone, but I can make your Bedrock!
As the sun illuminates the moon and the stars, so let us illuminate each other.
Hello, I'm a thief, and I'm here to steal your heart.
Hey baby I want to take you to Hawaii. To the island of "comona, wanna, lay ya!"
I'll show you mine if you'll show me yours?
Are you going places or just being taken?
If god made anything prettier, I hope he kept it for himself.
Baby, if you were a flower, I would pick you!
Gee Girl, your eyes remind me of crescent wrenches, every time I look into them my nuts tighten!
(As they walk past) Why don't you come back here and fall in love with me!
Hey baby, is your name Gillette? Cuz you're the best a man can get!
Baby, you're so fine, you're my 9.9.
Hey, I just noticed you looking at me across the room. I'll give a minute to catch your breath!
Girl, you've got more curves than a back-country road!
You know, I have a romantic side….let's go back to my room and see how long it takes you to find out!
I say your picture in the dictionary today, it was under KABAAM!
Hi, my name's coffee, cuz I'll keep you up all night!






Hey baby, will it bother you if I sleep in the nude?
Girl, you got more legs than a bucket of chicken!
I hope you don't mind me giving you this rose, but, I just had to show it how you beautiful you are.
Hey baby, you look like you need a one-way ticket on the roly-poly express ride of love!
If I said you had a nice body, would you hold it against me. Please?
A large list of bad pick up lines. I hope you enjoyed them, even if they are bad many of them are funny. If you happen to have used one or more of them, be kind to write the experience in the comment box. I would love to hear how it went. Remember that we have many categories with pick up lines.
Other pick up lines categories