Insults - Everything you need is right here!

Welcome to the page with a variety of insults. I've divided them up in their respective categories so you can easily find those you may seek. These insults are not meant to use to harm other people or made them upset. This site is designed for entertainment for people like you. I hope you like the ones I have on this page. I will add more over time so you always have something new to read.


Here you will find a list of insults consisting only of a single word. Sometimes …

Read More »
Different kinds of insults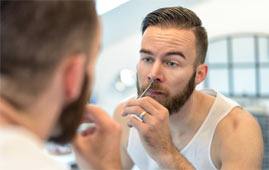 There are many different forms of insults. Some are where you just say something mean about their looks or situation. They are the simplest type of all insults, however, there are some that are more advanced and have a greater weight. As an example, look at this one:
"I love what you've done with your hair. How do you get it to come out of the nostrils like that?"
First you say something nice about either the appearance or the person living situation, after which you then say something completely reversed and thus shows that the first thing you said was not really meant to be something good. This kind of insults can be quite confusing for the person at first, but as the words suddenly makes sense you have a person who has gone straight into a trap.
It is basically up to you what kind you like to use, you must be careful not to overdo it, namely because you can make a person sad and hurt. Read more about this in the next section.
Bullying and what it means
Many believe that bullying is something that takes place between children in school. Unfortunately it turns out that even adults tend to bully each other. You would not think that some words could hurt anyone. Bullying can harm the victim mentally and in the worst cases destroy their lives.
There is different kinds of bullying, such as:
Teasing
Name calling
Taunting
Inappropriate sexual comments
Threatening to cause harm
Leaving someone out on purpose
Telling other not to be friends with someone
Spreading rumors about someone and talking behind someones back
Embarrassing someone in public
Hitting/kicking/pinching
Spitting
Tripping/pushing
Taking or breaking someone's things
Making mean or rude hand gestures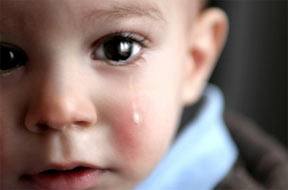 As you can imagine,
Insults
are one of the things that can be used to bully others. I am personally very much against bullying and encourage other not to use these insults to make others upset or hurt them. Remember that words can hurt more than you think. Should you use some of these insults, use them on some friends or family, some people who know that it is only for fun and think they are funny. Do you have a problem with someone, talk it out instead of using hurtful words. Many problems can be solved incredibly easy since most of them arise from simple misunderstandings.
If you are interested, you can read the definition of an insult:
right here
Insults categories
Funny insults:
Want something to laugh about, then you do it right here. These insults are fun so be sure to share them with others you know.
Hilarious insults:
Hilarious insults will cause your stomach to cramp from laughing. Keep in mind that these insults are only as entertainment and not to be used against others.
Great insults:
There are many different insults, some are better than others, but these are the best.
Good insults:
These insults are those that have been used most through time. They are good and so is used very often.
Shakespeare insults:
You probably know him, a writer and actor who has invented the most insults than any other in the world.
Fat insults:
Obesity is a major problem today, children move too little and eat too much unhealthy food. These insults are specific about obesity.
Funny insulting names:
Sometimes it can be hard to remember an insult at the right time. You will never go wrong with these, they are easy to remember and consists of only a few words.
Clever insults:
Clever insults can be quite difficult to understand for some. However, they are at least as funny as the others.
Best insults ever:
If one were to announce the world's best insults these would come as close as possible.
Mean insults:
Are you looking for insults that are truly mean, this category is the right choice. Here you will find a variety that really hurts.
Looking for something else?
Jokes
: Do you love jokes, and likes to laugh? We have a huge collection of different categories you can enjoy. Here you will find hours of fun you can share with your friends and retell for your family.
Pick up lines
: Need any help getting the one you like? Well your prayer is heard, we got 16 different categories of great pick up lines just for you. Pick one or more and try them out. We love to hear your experience and if you got the girl or guy you wanted. God luck out there.
Riddles
: Do you enjoy riddles, for the fun sake and some exercise for your brain, then look no futher. We got 17 different riddles categories just for you. We got everything between easy and funny riddles to the tricky and adults riddles. Now matter what, we guarantee for hours of entertainment and fun.
A small request
As you all know, I'm alone on this website and it's hard to compete against the big websites already out there. So I ask for your help, if you know of some jokes, quote or anything else you think will suit this website. Please submit.
Best regards, Top-funny-jokes.com