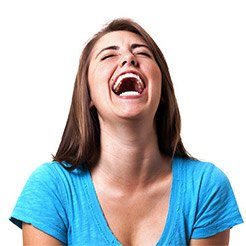 I'm proud to present The Funny Jokes. I have worked hard the whole December month to get this site online and 100% functional before Christmas. As I see this site officialy online and online for public audience is a great achievement and feels like an extra Christmas gift.
As a visitor, you will find many hours of entertainment such as funny jokes in many different categories, shapes and sizes. I have funny, crazy, silly, dirty and many more fun jokes and you can always find the specific genre of jokes you like most. If specific category you're looking for not on this site, then please use my contact form and write, I will do everything (almost everything) to add more jokes in the genre you seek.
So go on and explore, and see if you find your favorite jokes from your childhood or some new ones you have not yet heard of.
At the moment you will find 11 different categories of jokes you can enjoy:
If you have a joke I yet have to add to this page, then use my submit form. I will add the joke with your name attached as the submitter. Thank you in advance.
Head out and explore the page.